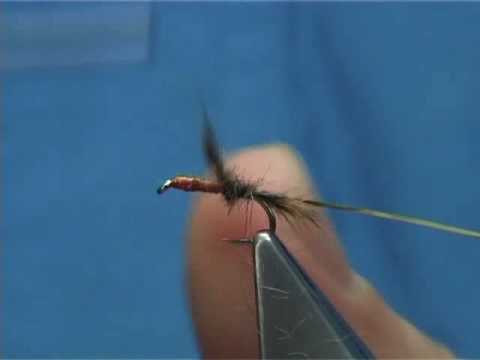 Davie McPhail demonstrates in this fly tying video how to tie one of the most versatile nymph fly patterns around, the Hare's Ear nymph.
Hare's Ear Nymph Magic
What makes the Hare's Ear nymph so special, even magically at times, is that there is nothing special nor particularly specific about it. With uncertain origins that some say may date back to the days of Sir Izaak Walton, the Hare's Ear nymph may represent a mayfly nymph or a caddis larva; or perhaps a stonefly nymph or even crane fly larvae. Who knows, and frankly who cares. All we do know is the Hare's Ear nymph works and works everywhere.
Hare's Ear Nymph Material List
Hook: TMC 3761, size 12-20
Thread:Uni-Thread, 8/0 Rusty brown
Underbody:Flat lead tape
Body:Hare's fur (from ear or cheek of Hare's Mask)
Wing Case & Legs:Pheasant tail feather
Tail:Hare's guard hairs (hair between the eyes of a Hare's Mask)
Ribbing:Gold tinsel
Enjoy!
Need fly tying material? Check out our on-line Fly Shop. With over 65,000 items in stock, you just might be surprised at what you find.